Customised Weighing Systems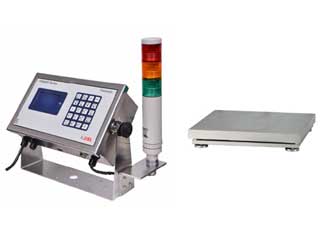 Weigh and seal offers one of the largest varieties of Weighing Scales and Systems in the market to meet the unique requirement of the customers. Our highly qualified and experienced design team experts create a wide range of custom-designed weighing scales and complete weighing systems to fit your exact business requirements.

Weigh and seal has wide range of customised scales Like Waterproof Scales for Aqua Industries, Platform Scales with ramp and roller for ease of loading & unloading of carboy and drums, Milk Weighing Systems for the milk collection units and dairies, andFlameproof Scales for Ammunition factory and weighing of highly explosive chemicals.


Features:
Automation of weighing and material handling
Incorporation of customized software for better tracking and productivity
Wireless remote weighing, incase of requirement
Design and development of customized weighing requirement